If you are not ordinary couple, These are the honeymoon 'destination' for you
Weddings are special, and honeymoons even more so! Because what's better than travelling to a new, romantic place with your life partner? Don't be a boring couple though; you know the one's who choose clinched destinations for their honeymoon (read: Goa, Paris, Venice; you get our drift, right?). It's time for you to go off the beaten path and visit some unusual honeymoon destinations that you will remember forever!
Null Stern Hotel, Switzerland – A hotel with no walls or roof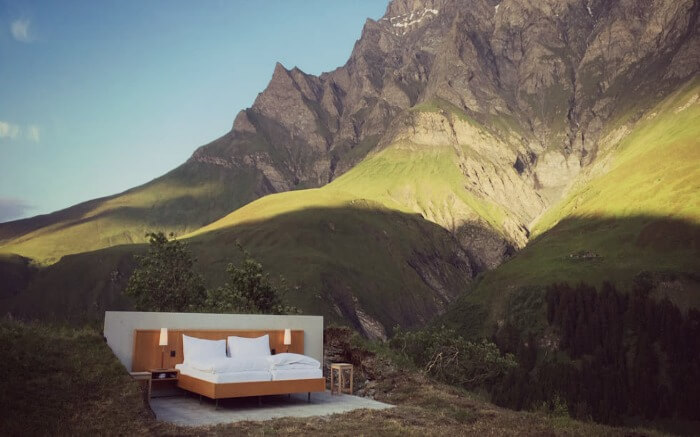 What's unusual about it?
 Nestled amid Swiss Alps, The Null Stern Hotel in Appenzellerland has no walls or roof.
Honeymoon experiences in Null Stern Hotel:
 If you're the kind of couple that appreciates minimalism, this might bring you to the end of all unique honeymoon ideas. Open from only June to August – the summer season, this zero star hotel offers services of a butler who ensures timely meals, including breakfast in bed. The restroom is also 10 minutes away. Tariff for Null Stern hotel is $250 a night. Though a bit too cold for comfort, the open air hotel in the Alps is the perfect honeymoon for those who find it crazy yet doable.
Tanzania, South Africa – The perfect place to witness the Big Five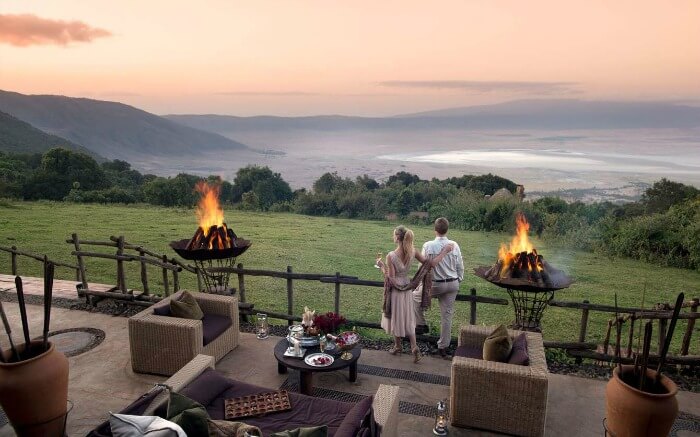 What's unusual about it?
 Tanzania is the place where a wildlife safari gives you the glimpse of the Big Five- African leopard, African lion, Cape buffalo, African elephant, and rhinoceros.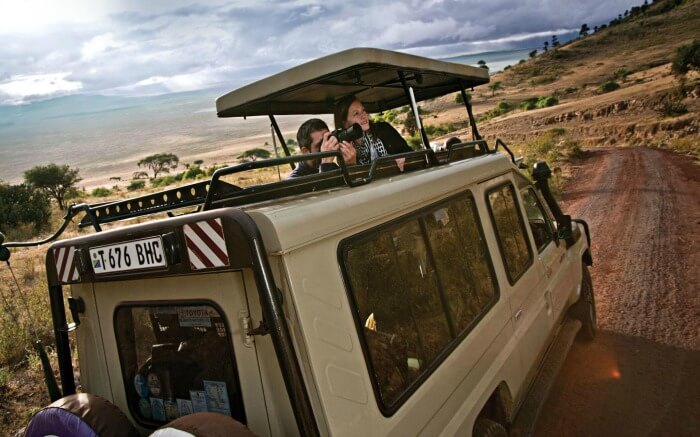 Honeymoon experiences in Tanzania:
 Game viewing in Tanzania is something every wildlife-enthusiast couple dreams of! So don't give it a miss. Though the wildlife will leave you overwhelmed, a climb to the summit of Mount Kilimanjaro (UNESCO World Heritage Site) will treat you with romantic views of snow-capped mountains embraced with clouds.
Skylodge Adventure Suites, Peru – A honeymoon suite at 1200 ft in the air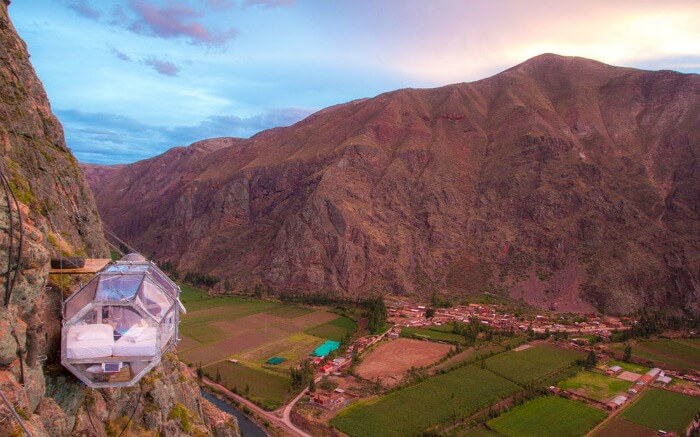 What's unusual about it?
 This adventure honeymoon suite hangs on a cliff that's 1,200 feet from ground level.
Honeymoon experiences in Skylodge Adventure Suite:
 Equipped with all basic facilities, Peru's unique sky lodge is for the most daring of the daring couples. Placed at an unimaginable height and location, these lodges have glass windows that offer clear views of clear vastness around.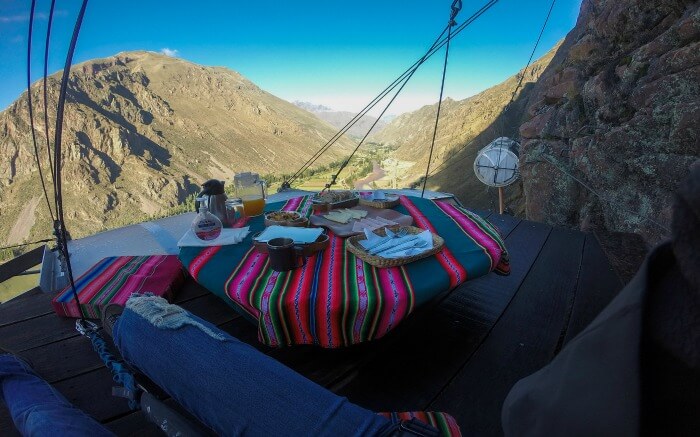 Also, in here, the adventure starts with adventure! In order to get to your suite, you need to hike through or zipline. Candle-light dinner is a thing of the past! Gourmet dinner on the rooftop of this skylodge will add on to your adventurous honeymoon.
Lapland, Finland
Finland is a niche travel destination that appeals very much to some couples and perhaps not so much for others. However, there's truly nothing like seeing the spectacular Aurora Borealis light up the night's sky to celebrate your new life together. This is a place to experience otherworldly beauty and peaceful seclusion to fully enjoy each other's company. Although winters in Lapland are chilly, the best time to visit to see the Northern Lights is between November and March. Just pack plenty of layers and plan for a lot of cuddle time!
Belize
The Central American country of Belize is a fun and affordable travel destination that's less crowded than so many of the Caribbean islands nearby. This is a tropical honeymoon, but a less common one, which makes it perfect for couples looking for something different…but not 
too
different. Spend your time with your sweetheart here scuba diving along the coral reef, hiking among the Mayan ruins and waterfalls, exploring the caves, and zip lining through the jungle. You can be as active or as lazy as you like in Belize because there are also beaches here that are perfectly suited for sipping cocktails and relaxing too.
Gustavia, St. Barthelemy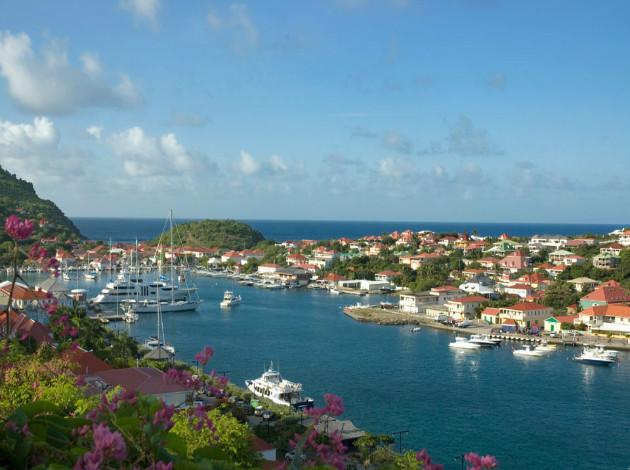 Best time to visit:
 May through June is the best time to visit. If white sand beaches, spectacular blue waters, green hills, and sublime architecture are what you crave, St. Barths is the place for you to spend some quality time with your partner! It's the Caribbean sojourn that you've always dreamt about! You can even go 
kite-surfing, sailing, diving and snorkelling
 and you might even catch a celebrity doing the same!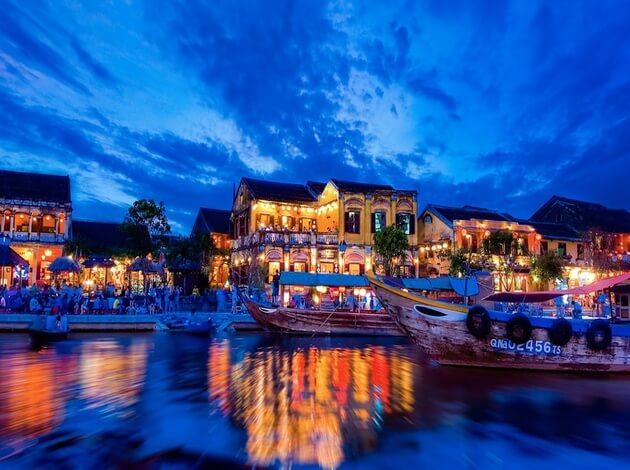 Best time to visit:
 February to May is dry season. A UNESCO World Heritage Site, Hoi An is an ancient and peaceful town situated in Vietnam. To this day, it has managed to preserve its most sacred treasure- its centuries old architecture. A wonderful amalgamation of a romantic and a vibrant atmosphere, Hoi An is one offbeat honeymoon destination you should consider to celebrate your love.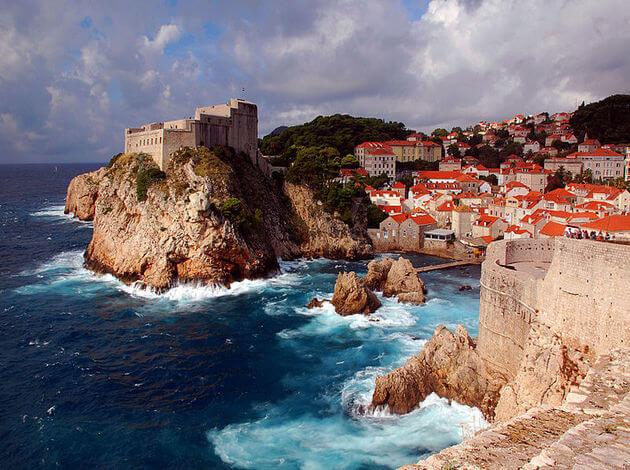 Best time to visit:
 The best time to visit is in the Summer between April to October. Find romance in old-world charm- the Croatian city of Dubrovnik is picturesque and looks like a dream. Often called the 'Jewel of the Adriatic', Dubrovnik is rich in heritage and culture. The pristine beaches that this tranquil city has to offer will make every romantic lose their heart. Despite being afflicted by war and natural disaster, Dubrovnik has maintained its spirit and liveliness!
Lhasa, Tibet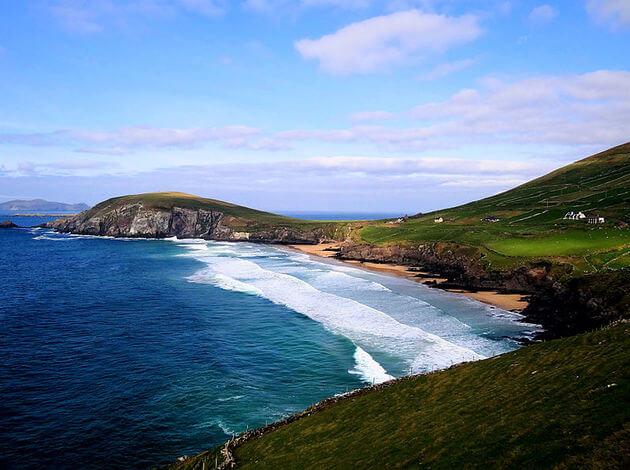 Best time to visit:
 Between October to April. This option is for the couples who crave some peace and quiet away from the hustle and bustle of the city and want to immerse themselves in the culture of a different land. Take a tour of the Potala Palace which was once home to the Dalai Lama for an incredible experience! The awe-inspiring view of the Himalayas is sure to leave you breathless!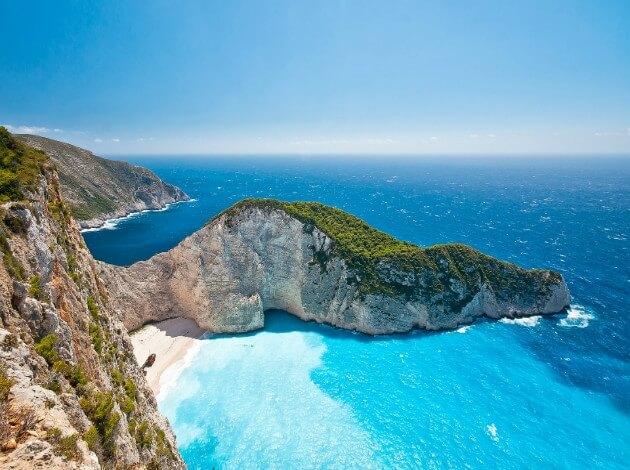 Best time to visit:
 March to May will be the best time to visit this island, when the spring flowers are in full bloom. Greece is possibly one of the best beach honeymoon destinations. With all the popular spots being over-crowded, Zakynthos is definitely a boon for those honeymooners who prefer a quiet and romantic backdrop to celebrate their love. The third largest island in the Ionian Sea, this offbeat island is known for its crystal clear water beaches. While there, do check out Navagio- a smuggler ship that got shipwrecked on the west coast in 1981.